Address
Leibniz Universität Hannover
Institute of Risk and Insurance
Königsworther Platz 1
30167 Hannover
Germany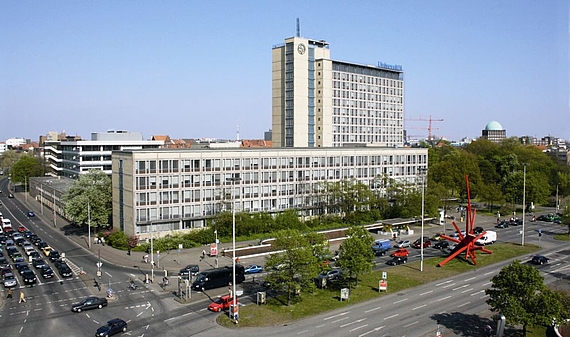 Office
Claudia Pfeiffer-Stawars
Office

Office hours
Mon. 09:00 - 12:00
Wed. 09:00 - 12:00
Address
Otto-Brenner-Straße 7
30159 Hannover
Claudia Pfeiffer-Stawars
Office

Office hours
Mon. 09:00 - 12:00
Wed. 09:00 - 12:00
Web Editor
Lennard Hannemann
Research Staff

Address
Otto-Brenner-Straße 7
30159 Hannover
Lennard Hannemann
Research Staff

Directions
Public Traffic
The Institute is centrally located in Hannover at "am Klagesmarkt". Via the stations "Königsworther Platz" and "Steintor" the institute can be reached within 5 minutes.
Car
If you are coming by car, you can reach us from the A2 motorway via the Westschnellweg (B6).
The parking lot of the IVBL can be used by prior arrangement, please register with Mrs. Pfeiffer-Stawars. There are also chargeable public parking spaces at Klagesmarkt.
General Information
The Institute of Risk and Insuance (building 1931) is located between the building of "Deutscher Gewerkschaftsbund" and the trading company "Bauhaus". The entrance is directly accessible from "Otto- Brenner- Straße" and has a bell for registration at the secretary's office. The offices are located on the ground floor and the first floor.